10 Most Popular House Styles in the World | Tata Steel Aashiyana

India is a melting pot of cultures. This diversity gets reflected in the lifestyle and the houses. Each house is different from the other in terms of architecture, build and looks. Earlier the house design got inspired from the state from which the house owners hailed. However, with changing times and in the era of globalisation, Indian homes are becoming an adaptation of quintessential western styles. If you are planning to build a custom home, you can have complete control over the design and will get spoiled with choices. There are many architectural styles on which you can base your home. There are different historical approaches and modern interpretations too. Look around the world; there are countless options. You can choose the one that matches your taste and preference. Give it a minimalist appeal or vintage touch as you desire. Let your home reflect your birthplace or the globetrotter in you.
Below are the popular house styles from which you can seek inspiration and design your paradise.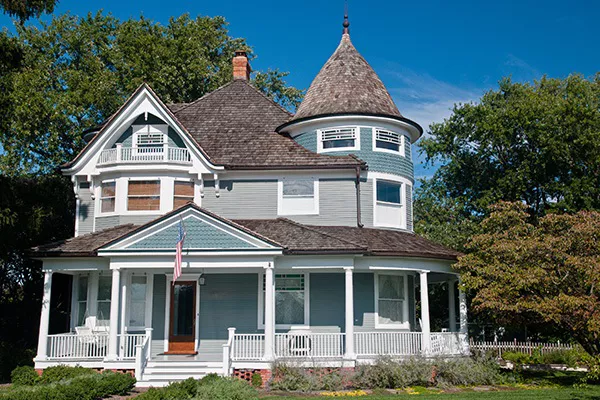 Do you like homes with intricate detailing inside and out, then know more about the Victorian home style. This architecture emerged during the reign of Queen Victoria between 1830 and 1910. Some of the common sub-styles include Queen Anne, Italianate, Gothic Revival and Romanesque. A Victorian home focuses more on beauty than functionality. Such homes feature asymmetrical floor plans, large ornate porches, steep roof pitches with dormers and grand towers. The room shapes are irregular, giving you much scope to have those bay windows, intimate dining areas and cosy seating space. You can also design such a home with decorative railings, bright colours and ornate trimming.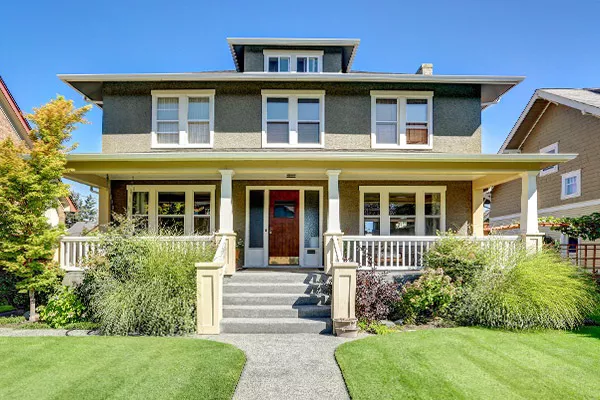 A dominant style architecture, it emerged in the first half of the 20th century and marked the use of glass, steel and reinforced concrete. Different from freestyle contemporary architecture, modern homes don't use neo-classical design elements. They are geometric and boxy with a flat roof. The main construction components of modern homes are concrete, steel and glass. The house plan features floor to ceiling windows and clean lines. Even the interiors come with an open floor plan, and there is the use of solid white throughout the home.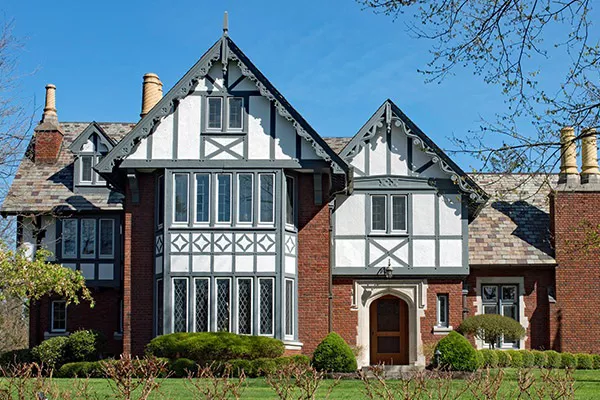 Are you planning to design a cosy and modest home? Then, seek inspiration from the English Cottage architecture. Compact and convenient, these charming homes make a perfect option for a small family. Alternatively, you can also think of designing your holiday home in the style of an English Cottage. Such homes are also ideal for those who wish to dwell amidst greenery. The other standard features of this house style include small front porches, irregularly shaped rooms, closed entryway with an arched or half-round door, and decorative half-timbering. You can design such cottages up to two stories.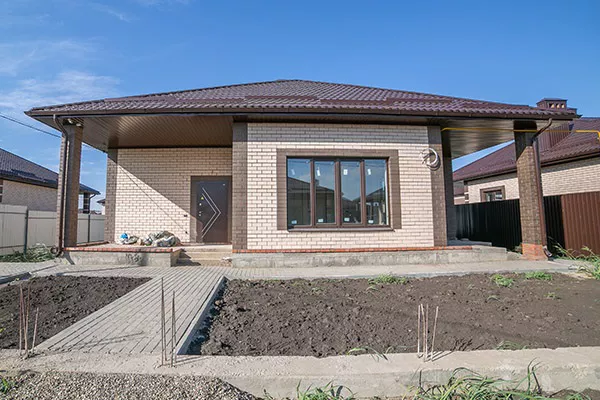 This style of architecture blends various designs like Spanish Colonial Revival, Moorish Revival and Mission Revival. Most Spanish homes feature an adobe or stone façade. The exteriors are mostly uniform, and roofs are either flat or have a small slope. Red tiles are also a common roof type in Spanish Casa's, and exteriors come painted in white or light earthy tones. There is also an extensive focus on designing patios and verandas. Besides, the interiors come with small and open windows with wooden shutters. Even the doors have massive wooden carvings and floors are cobbled or have tiles. Another common characteristic of a Spanish home is a large, sheltered interior courtyard with water features. In some homes, you will also see colourful tile accents and wrought ironwork.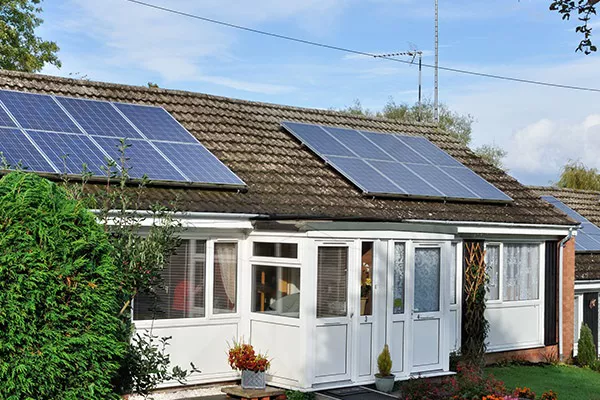 Designed by architectures fleeing from Nazism, homes of this style became popular in the mid-20th century. Durable materials like plywood and steel got used in the construction of these homes. For the exterior wall, stucco got used. In some mid-century modern homes, you will see wood getting used horizontally as clapboard or vertically as a board. The windows in these homes get linearly installed, and roofs are low pitched hip. The attic space is also minimum in these types of houses.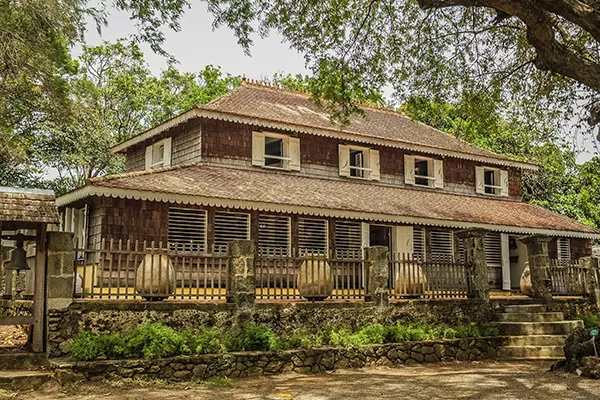 Do you like those symmetrical rectangular or block shaped homes? Then, know more about colonial-style houses. These are mostly rectangular or block-shaped with a steep roof. The chimney is also centrally located and prominent. However, the windows in colonial houses are small and even the windowpanes. You can alter the window size when customising your home. Earlier there was a scarcity of glasses, and they were expensive too. It is for this reason that the windows were small as also the panes. You can change this part of the architecture. As for the walls of a colonial house, use stone or bricks to construct them with minimal decorations.
Sustainable living is in vogue. Most contemporary homes come with many environment-friendly features. From green landscape to rainwater harvesting, waste segregation to solar panels, an eco-friendly home comes with all these features and more. If you are planning to design your home on these lines, then ensure that there is minimal impact on the environment even during the construction phase. You can know more about the architectural innovations in this sphere and design the home with the latest sustainable technologies.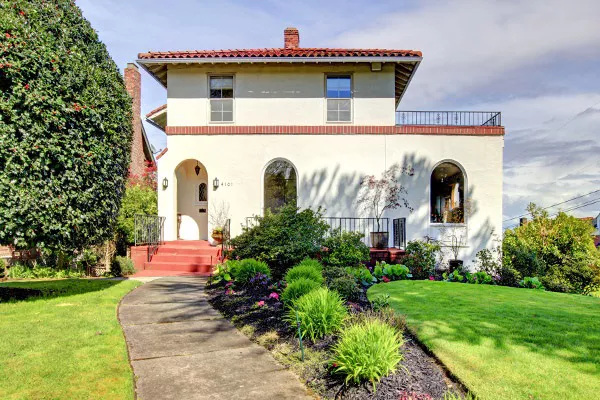 These home styles gained popularity in the second half of the 20th century. In these homes, the house gets built on the ground floor, and there are no stories. They come in I, U or rectangular shape and have an asymmetrical façade. The other prominent features of such a home include simple floor plans, low pitched roof and front-facing garage. Moreover, Ranch style home is made using natural materials like wood, brick or oak floors.
This home style comes with large and heavy chimneys decorated with steep rooftops, cross gables and narrow windows with small windowpanes. The distinct characteristic of these homes are the large and heavy chimneys that come adorned with chimney pots. Exteriors of such homes feature patterned bricks and stones. If you want to give a medieval touch to your home, then explore the Tudor style of home architecture. The half-timbering technique gets used for giving it a medieval look. This home style also gets referred to as medieval revival houses. You can also give the house medieval cottage looks by having false thatched rooftops. A Tudor style home is perfect for those who prefer to stay indoors as the home architecture does not focus on the outside. There is also usually a large fireplace in one room, making these homes perfect for cold climatic conditions.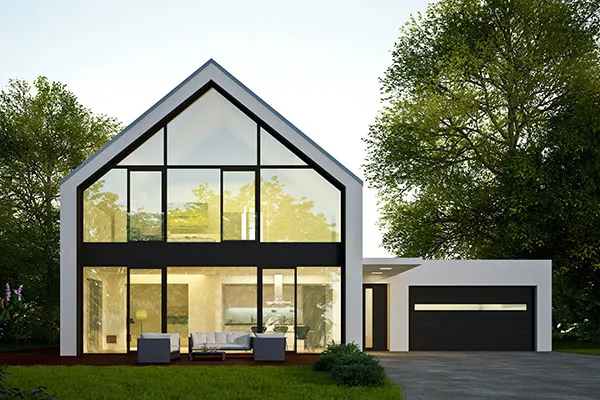 Do you long for that bungalow style home? Well, craftsman style home can make a fine choice. Influenced by Asian design elements, they have a simple design and focus on natural materials. The construction is mainly symmetrical and features low-pitched roofs with gables, wide front porches and overhanging eaves. The most distinct aspect of this house is the use of colour combinations. Besides, craftsman style homes also come with large fireplace and exposed beams. So, opt for it for a stylistically bungalow style home.
Are you overwhelmed with the many available options? Don't worry, rely on Tata Steel Aashiyana consultants to design your dream dwelling. You can look up to the different design options here and choose something that caters to your family requirements and personality. It is also possible for you to talk to the consultants and find the right design, experts and quality material. Contact the team and gift your family the most popular style house.
Subscribe and stay updated!
Get all the updates on our latest articles and client stories. Subscribe now!