15 Unique DIY Wall Art Ideas, Let Every Wall Tell a Story
Do you long to add some life and energy to your home? Are you bored with the existing décor or white walls? Let every wall of your home tell a new story. Ensure the décor of every room is such that it creates a unique vibe. The photos you put or art pieces you display can create a quirky, rustic or relaxing feel in your home. So, design every space in your house with care and love. You don't always have to make considerable investments in designer mirrors and paintings for redoing the home walls? Instead, give DIY a try. There are plenty of easy and fun wall art ideas that you can deploy and give your home a distinct and new feel.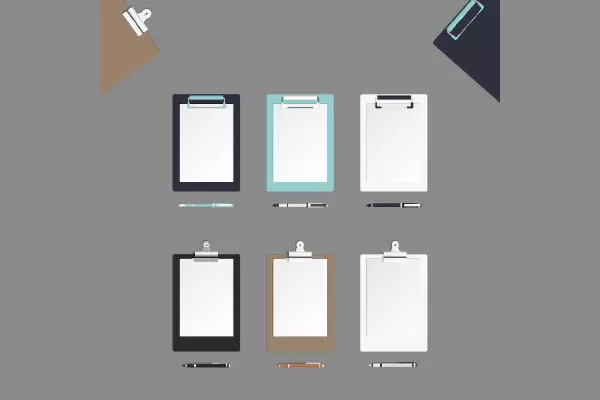 Get some hanging metallic clipboards to personalise your bedroom or kitchen walls. You can make a to-do list or simply write your favourite quotes on it every day. It can be a great way of adding colours and a metallic flair to the walls.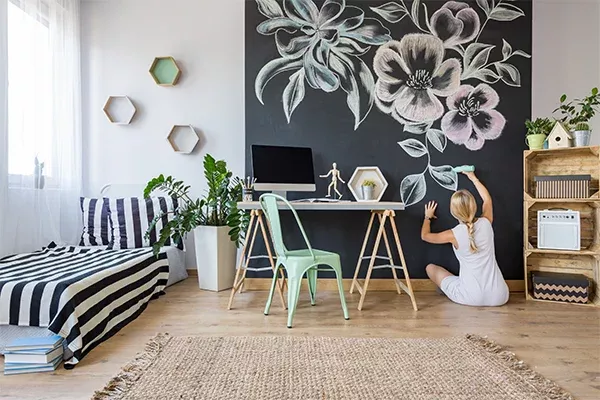 Tickle the little artist in you and paint an entire wall with the design of your choice. Simple flowers, trees, mountains or any geometric pattern of your choice can look perfect. It will be one of the best wall decorations that will reflect your personality.
Wall Shelves from Shoebox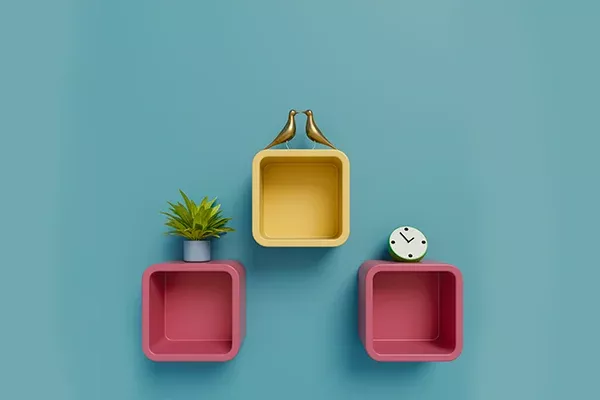 Dig out the old shoeboxes and cut them in rectangular shapes. Paint these boxes in different colours to add texture and dimension. You can place these on the living room walls and adorn with lightweight décor pieces.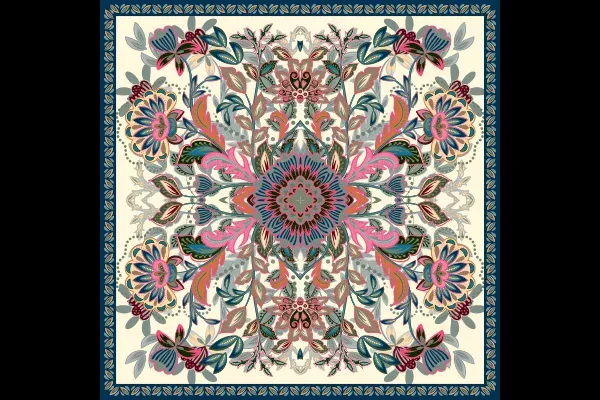 Thinking of small creative wall décor? You can repurpose a scarf for this unique artwork. You can get a picture frame and put a scarf in it to create distinguishable wall art. Hanging it on the wall can give character to your room.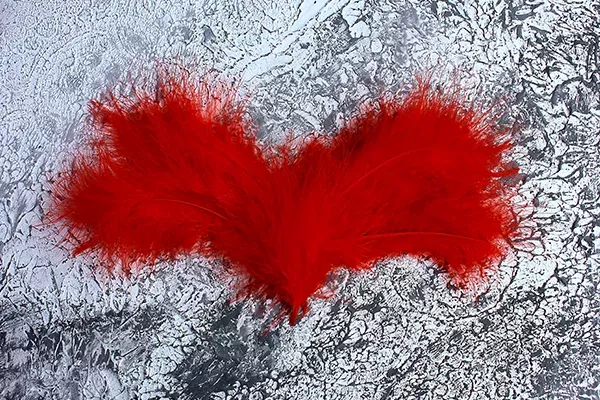 Start looping feathers with yarn to create a textured piece of art. You can fasten two feathers for a simple art piece or more in a circular motion for the additional fullness. This eye-catching piece of décor will become a conversation starter in your home.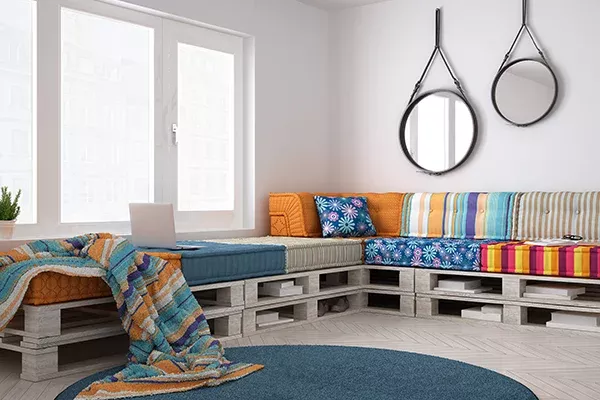 Make a wall mirror using your old lawn tennis racket. Isn't it unique! It will become a statement piece of your home. You can remove the middle part of the racket, i.e. the strings and get a mirror fixed in it and your new tennis racket, oops your wall mirror will be ready.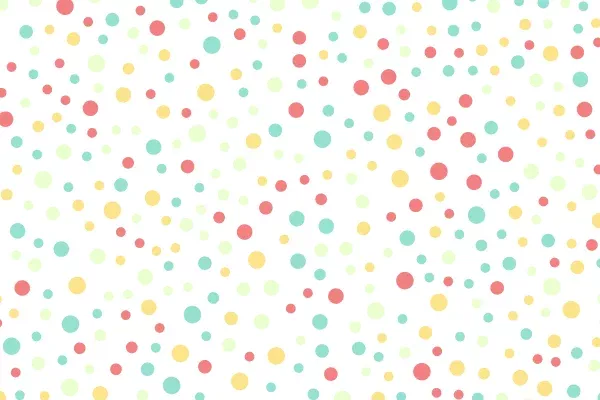 If you have a canvas and sponge, you can do this DIY polka dot art at home easily. You need to align the painted dots evenly on a canvas using a sponge. Take up a few colours and use it interchangeably on the art for a simple yet stylish piece.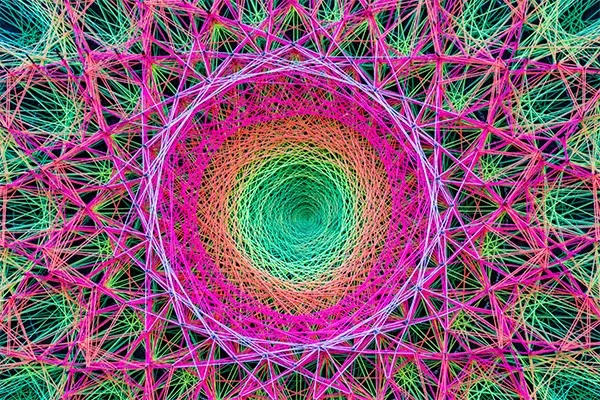 A string art is easy to create and can brighten up any wall. You can choose the colour and image and accordingly design one striking piece of art for your home. The supply list consists of strings, wooden board and nails, and you can carve out the image of your favourite animal, flower or word.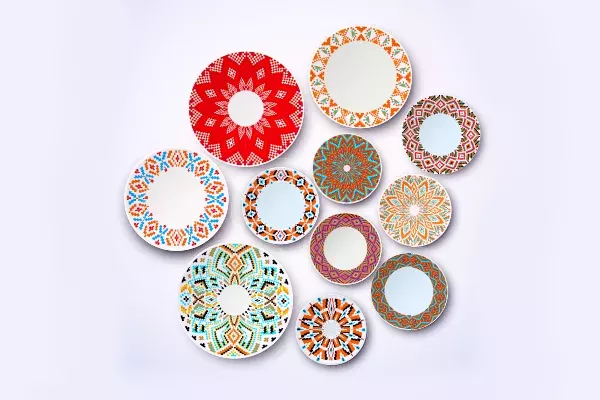 If you have a collection of wall pieces like vintage picture frames and decorative plates, then dig it out and hang on your kitchen or living room wall. It will impart meaning, style and personality and make you walk down the memory lane as you watch the collectables.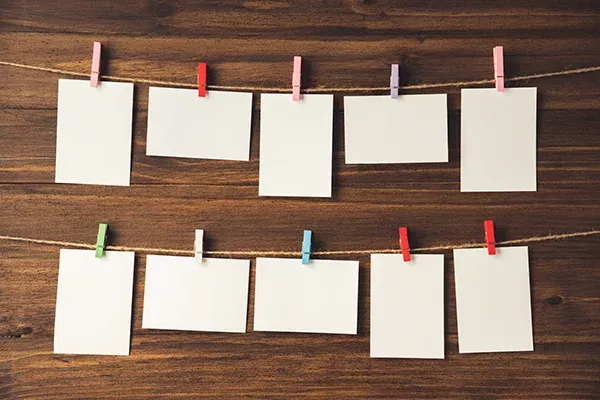 Convert your pictures into pieces of art. Tie-up pieces of yarn into a wooden dowel and attach your favourite photos on the thread. You can use colourful yarn to convert the display into a colour pop too.
Yarn & Feather Wall Hanging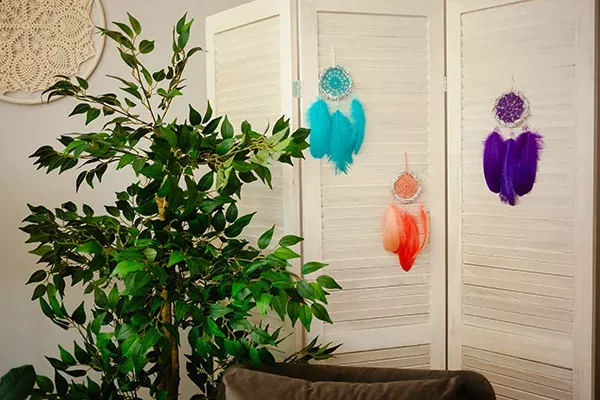 Another yarn art, which you can give a try includes yarn and feather wall hanging. Make the base with the wire wreath frame, tie pieces of yarn of different lengths and loop the feathers with string in the design of your choice. You can hang this piece of art in your bedroom or living room and add textures and colours.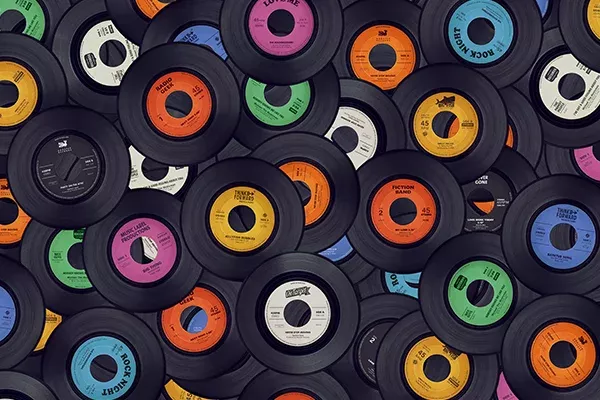 If you have vinyl records, then it's time you recycle it and use them for making an art for your bedroom or guest room. You can arrange these pieces across the wall for a meaningful and musical touch.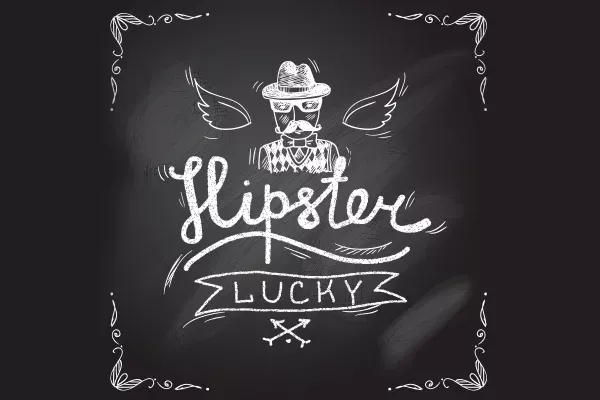 Get some small wooden boards and paint them with chalkboard paint. You can draw images of your favourite characters or unique family portraits too. Such chalkboards on the walls in kid's room will also come as a blessing saving the wall paint.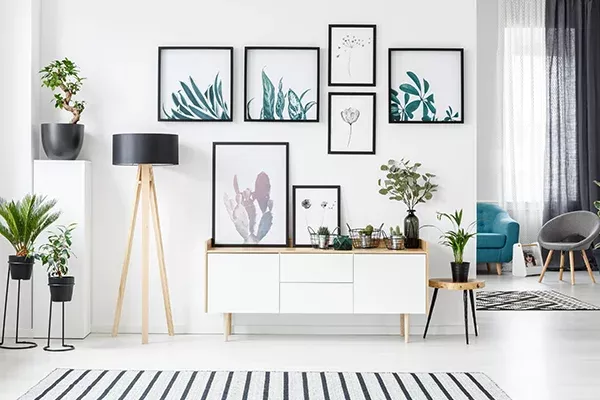 It can work perfectly in every home and is a great way of personalising the space. Easy to design, you can take out some framed photos and artwork and put it on the gallery wall. If you want to give it a professional look, then you can choose a complementary colour too.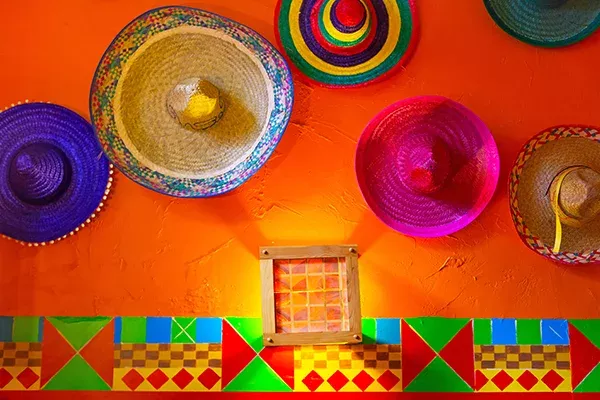 Add more meaning, storage and colours to your house wall with hats on the wall. A distinct and colourful addition, you only need some spare hats, and you can do up the wall with ease.
Designing your home is a constant process. Whenever you want to reinvent and revamp the house, look for some DIY ideas. It's a fun, engaging and cost-effective way of giving your home a makeover. If you try these DIY wall décor ideas, you can give your home a refreshing new feel. However, if it's time to do a complete overhaul of the house, then seek expert guidance and assistance from TATA Steel Aashiyana experts. They can tell you the right design and material for your dream home and will connect you with the right service providers and dealers too. For any home construction related guidance, rest your case in the hands of the seasoned professionals at TATA Steel Aashiyana
Subscribe and stay updated!
Get all the updates on our latest articles and client stories. Subscribe now!