Latest Trends In Smart Home Devices

In a world connected by the internet, digitisation & smart technology have enhanced & impacted almost every aspect of our lives. From smartphones to smartwatches, from smart televisions to smart cars, smart devices are here to stay. Minimalist or European, traditional or modern, whatever your chosen home design, technological innovation is all set to be the defining trend of the next decade!
Smart home technology, fairly nascent but readily accepted, is one such tech innovation we can't ignore. While innovation in construction involves technological advancements in engineering, smart home technology is the technology that understands a homeowner's usage patterns, increases security and reduces efforts. In the latter part of the last decade, more and more homeowners have been seen opting for Wi-Fi enabled gadgets that also incorporate loT(Line Output Technology) & voice assistants. As we kickstart the next decade, here are 5 of the most prominent smart home trends to look out for:
1. Better Connectivity
The bottom line of smart home technology is connectivity. Poor connectivity or lack of it can hamper user experience and influence adoption of the technology itself. As smart home technology continues to innovate, companies are working extensively to address connectivity challenges. One such inspired solution is a connectivity hub- a single hub that enables centralised control & management of all smart devices connected to it. Some of the major personalised connectivity hubs set to dominate 2021 include Zigbee, Z-Wave, Wi-Fi and Bluetooth amongst other loT technologies.
2. Voice Assistant Integration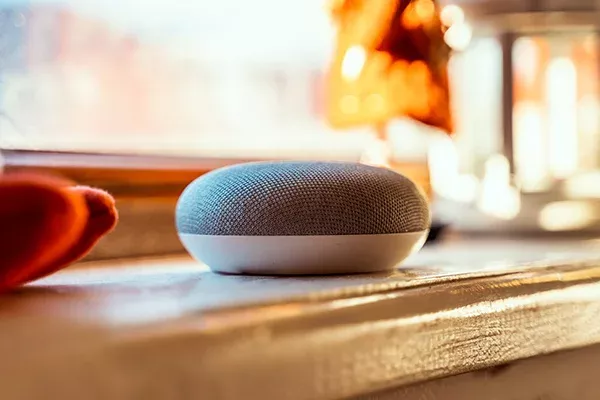 Voice assistants and control systems greatly enhance the user experience by allowing a homeowner to easily control their home remotely. An efficient solution to the connectivity issue, voice control features are now being added to most smart home gadgets. An example of this is the growing acceptance & adoption of Amazon's Alexa or the Google Assistant. In 2021, we can look forward to voice assistant enabled thermostats, smart furniture, kitchen appliances & security systems.
3. Focus On Security & Privacy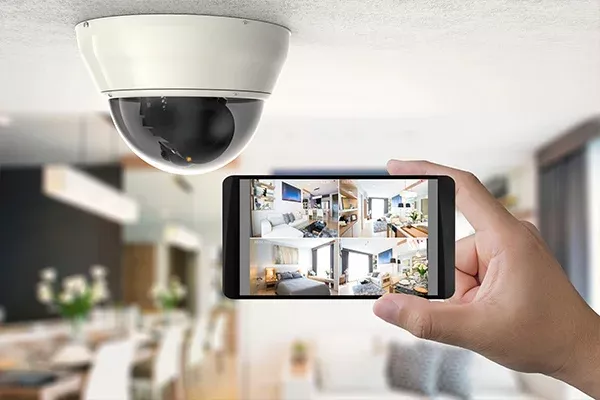 Not just home security systems, including connected security devices, smart locks, doorbell cameras, etc., this year will also see rapid development in security for the security devices! In a world where all our data is collected and every device is recording or watching in some way, there is an urgent need for added security & privacy. As a result, a smart home trend to look forward to is connected systems with added authentication & AI-based biometric security.
4. AI (Artificial Intelligence) Expansion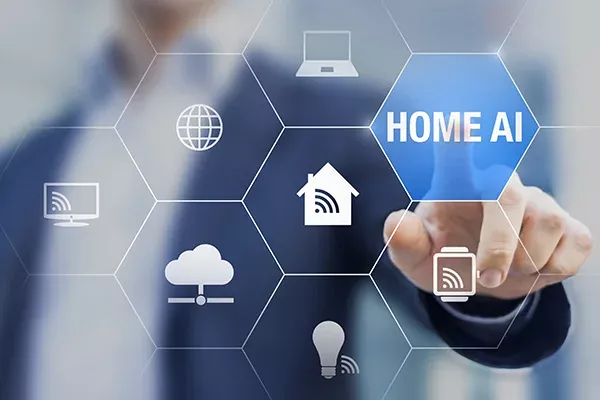 Developments in the field of AI technology have also seen considerable growth over the last decade. Advanced authentication is one such prominent application of AI-tech in smart homes. The increased use of AI technology, both at the front & back end, is a major trend to look out for- whether it is computer vision that allows the Samsung Family Hub to identify contents in the refrigerator and build your shopping list or voice-controlled smart devices.
5. Greater Functionality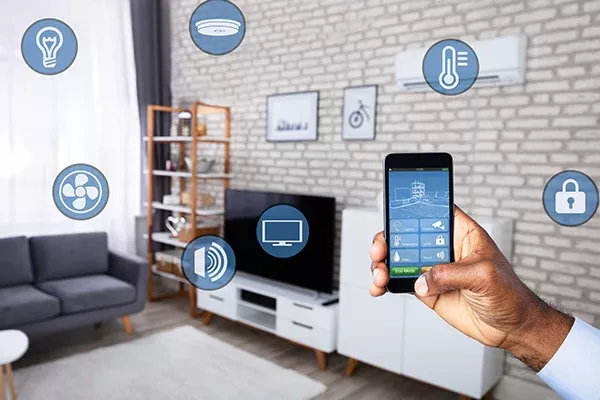 Just as with any electronic device, functionality is a key consideration when it comes to smart home devices. Low or limited functionality impacts people's acceptance of the gadget or smart home device. Enhanced functionality encourages the wholehearted adoption of smart home technology. A few examples of this enhancement include robot vacuums that have object recognition systems, doorbells that have two cameras, ovens with built-in cameras to keep an eye on the food from the connected app, and more!
Subscribe and stay updated!
Get all the updates on our latest articles and client stories. Subscribe now!