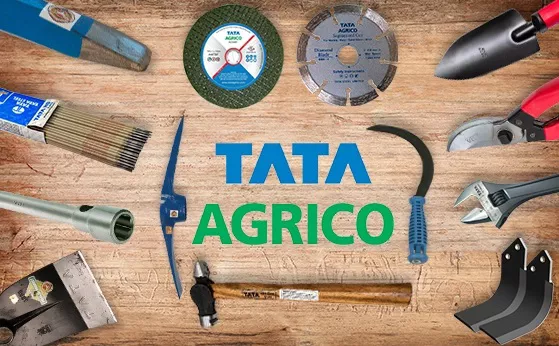 TATA Agrico
Tata Agrico, the oldest brand of Tata Steel, is a pioneer in superior quality agricultural tools & implements. Since 1923, it has been the leading player of the handheld tools & implements market catering to the needs of agriculture, infrastructure, industrial and mining sectors.
In keeping with its standards of high durability, versatility and superior quality, TATA Agrico subsequently entered the sectors of General Purpose Hand Tools, Garden Tools & Industrial Consumables catering to a large distributor base across India. We have been serving over 14 million consumers pan-India with presence in over 685 districts.
Shop Tata Agrico Products
Having the right tools means all the difference in maintaining a healthy, attractive garden. At some point in most people's lives they think "wow, it would be nice to have my own garden." Perhaps one person dreams of growing his own vegetables.
Perhaps someone dreams of creating a lush rose garden. Whatever the reason you want to start your own gardening project or what size your gardening project is, you will need certain tools to help you get the job done. You can also prevent some serious back injuries by investing in and using appropriate garden tools. Tata Agrico brings the common range of gardening tools that will help you complete your project.
Specification

Benefits
Increased shelf life by rust preventive top coat

All our products are made of high quality steel

Anti-slip powder coated handles

Designed to induce less stress on the human body when used.
ISO 9001:2008 certified excellent quality handheld implements

Ergonomically designed and easy to use

Modern methods of manufacture and stringent administration at every stage of manufacturing

Guaranteed against manufacturing defects High Carbon Steel in cutting edge & MS body
A bond of Trust: With a legacy of serving Indian farmers for more than 90 years, Tata Agrico hand tools are becoming the first choice of carpenters, mechanics and plumbers across the nation with our new range of High performance Hand Tools.
The product basket consists of pliers, spanners, wrenches, screwdrivers, hammers, grease gun, etc.
Specification

Benefits
Increased shelf life by rust preventive top coat

All our products are made of high quality steel
ISO 9001:2008 certified excellent quality handheld implements

Ergonomically designed and easy to use

Modern methods of manufacture and stringent administration at every stage of manufacturing

Guaranteed against manufacturing defects High Carbon Steel in cutting edge & MS body