TiscoBuild
TiscoBuild Green Construction Blocks are the best alternative to unsustainable red bricks by virtue of being manufactured from eco-friendly raw materials, their superior strength & minimal transit breakage. TiscoBuild also drastically reduces the consumption of sand and water during construction, is lightweight, and has the best-in-class thermal performance leading to reduced electricity expenses and savings on rebars. The offering also includes usage support and on-site training on installation practices, thereby making TiscoBuild a comprehensive building solution of the future.
Tiscobuild Comfort Blocks are an excellent and sustainable replacement of red clay bricks and fly ash bricks. Comfort blocks are made using superior autoclaving technology giving these blocks superior quality and state of the art finish over traditional bricks.
Benefits

Cost Saving

Specification
Cool Interiors:
Comfort blocks have an excellent thermal rating. It provides well insulated interiors, keeping out warm air in summer and cold air in winter. It leads to significant reduction in the air conditioning cost of the house.


Superior Acoustics:
When you think of concrete, you do not consider it to be excellent for acoustics. However, Comfort blocks hove an excellent acoustic performance. It can be used as a very effective sound barrier, creating virtually sound proof interiors.


2X Fire Ressistant:
Confort blocks have best in class fire rating of four hours which is twice the fire rating of red clay bricks. The melting point of these blocks is over 1600 degree celcius, more than twice the typical temperature of a building fire of 650 degree celcius.


Termite and Pest Resistant:
The inorganic compostion of Comfort blocks makes them completely termite and pest resistant.


Long Lasting:
The life of this material is extended because it is not affected  by harsh climates or extreme changes in weather conditions. It will not degrade under normal climate changes either.
Precise Dimension and Smooth Finish: 
The automatic manufacturing of Comfort blocks given exceptional dimensional accuracy and smooth surfaces, eluminating need of three cost plaster walls and allows thin plastering for outer walls and six mm skin cost (POP/Putty) for inner walls.
Significant reduction in overall construction cost
Quick construction leads to reduction in labour cost.


Larger block size leads to reduction in number of joints resulting in reduction of  mortar cost.


Thin external plaster is required for AAC construction leading to the reduction in plaster cost.


AAC blocks substaintially reduce air conditioning cost throughout their life cycle due to low thermal conductivity.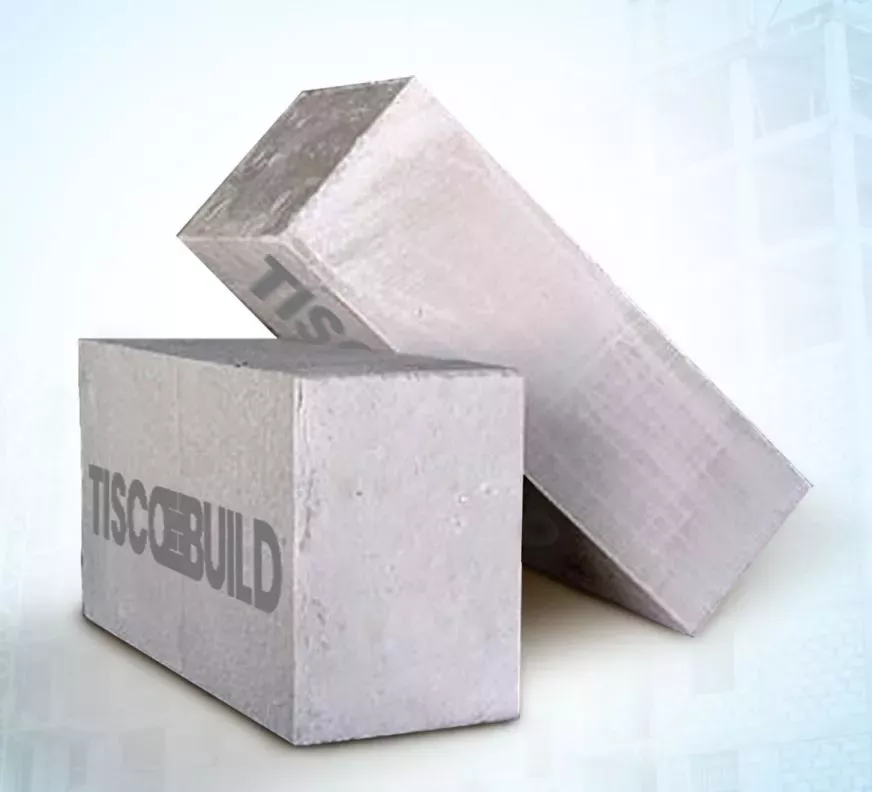 | Length*Height | Width | Preferred Usage | No. of blocks in M3 | No. of Fly Ash bricks that can be replaced by one block | No. of red clay bricks that can be replaced one block  |
| --- | --- | --- | --- | --- | --- |
| 600 mm * 200 mm | 100 mm  | Internal wall | 84 | 6.5 | 5.5 |
| 600 mm * 200 mm | 125 mm | Internal wall | 67 | 8.5 | 7 |
| 600 mm * 200 mm | 150 mm | Internal wall | 56 | 10 | 8.5 |
| 600 mm * 200 mm | 200 mm | External wall | 42 | 13.5 | 11.5 |
| 600 mm * 200 mm | 250 mm | External wall | 34 | 17 | 14 |