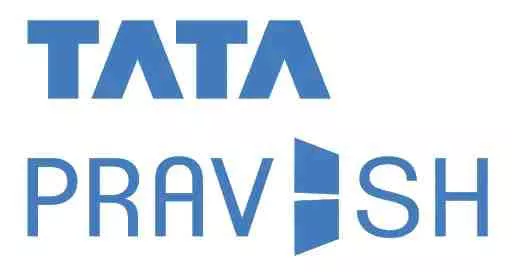 TATA Pravesh
Tata Pravesh, the new stalwart brand in Tata Steel's portfolio, offers you the complete range of stunning and strong home solutions- from steel doors to windows with inclusion of ventilators.
Factory-engineered to perfection, every product is uniform in quality and finish; the texture resembles that of real wood. Even the knock on our door sounds like wood! Easy and quick installation further adds to its popularity. It offers value for money, dependability and complete peace of mind.
Shop Tata Pravesh Products
A journey to a house starts with its door. It is the gateway to your world. A perfect door personifies the essence of the house. Most importantly, the door stands at the entrance to keep your loved ones secure. Made from Tata Steel, these doors are 4 times stronger than any wooden door and won't succumb to any exterior forces, ensuring you complete security and peace of mind. Pravesh Doors, quite unlike wooden doors never age with the passage of time and would adorn the façade of entrances for generations.
Fire-resistant, termite-resistant and weather-proof, these doors are lightweight. You can choose from a wide range of sizes, colours and embossed designs or plain wood finish giving the door a natural wooden look. Pravesh Doors provide functional superiority of steel and aesthetic value of wood. They are maintenance-free and don't require polish after 2-3 years like wooden doors. There is also no need for pesticide treatment. Nothing can make them bend, shrink, expand, warp or bow. Unlike wooden doors, Pravesh doors don't change shape due to moisture or heat. The high-quality finish is 12 times superior to wooden doors. Factory-engineered to perfection, every product is uniform in quality and finish.
Specification

Benefits

Other Details
Pravesh Doors are made of rust resistant galvanized steel sheets which have a coating of Zn which protects against rust. These doors are further coated with PU paint which provides additional defense against rust. Pravesh offers Mild Steel bolts/Screws with stainless steel finish, which are stronger than aluminum.
Pravesh Doors use ball-bearing hinges, that are 8 times better than the standard hinges and take twice the weight of normal door butt hinges. Pravesh doors come with further branded accessories like lock, door stopper, peephole and much more. The shutter thickness is 30 mm or 46mm for internal doors and 46 mm for external doors.
Pravesh doors are truly value for money as they are Long-lasting, Secure, Termite-resistant, Fire-resistant, Uniform Quality. We provide:
5 years warranty against colour and texture fading

5 years warranty on manufacturing defects and termite infestation

5 years warranty on external door locks. For internal it depends on choice of the lock as per the lock manufacturer

1 year warranty on all accessories other than lock
The average weight of doors may vary from 45-50 kgs.